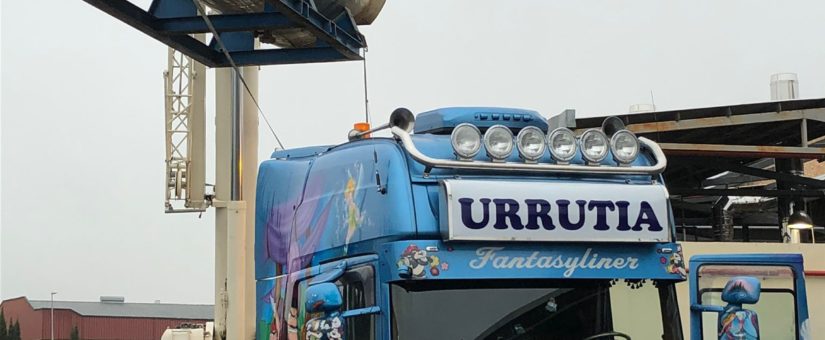 Industrial Boilers and Burners Repair.  Boilers do not always maintain that glamorous look of brand new equipment that is perceived at the first moment of installation and start-up. For that reason, at  Soluciones Integrales de Combustion (Comprehensive Combustion Solutions as our name says) we offer a comprehensive maintenance service for industrial boilers and burners, with technical assistance to guarantee the minimum response time to any incident produced in the plants and their immediate return to the provision of the service in the form most suitable possible.
Before carrying out the repair, we carry out an exhaustive analysis of the equipment to be repaired, in order to identify the possible causes that produce the failure, solutions are proposed to try to correct and prevent the failure from reproducing again.
Repair of heat and steam generation equipment
We have multidisciplinary teams to repair industrial boilers and pressure equipment, as well as pipes (steam, water, …), burners, economizers, etc. that they require, all of them duly approved in the welding procedures required by the manufacturers, and certified by the various Authorized Control Bodies (OCA).
Due to our extensive experience, our highly qualified team of assemblers and welders knows perfectly the equipment to be repaired. Due to this experience, we carry out the repairs with a methodology that allows them to be repaired in record time with minimal damage to our clients and always respecting the assembly and welding procedures established by the equipment manufacturer.
Comprehensive services for thermal power plants
In Soluciones Integrales de Combustión we provide services that comprehensively cover the needs of installation, maintenance and repair, or revamping of your facilities, services that generate added value for your company in aspects such as energy saving, sustainability and increased productive capacity by avoiding unnecessary stops at the facilities.
Pool de Comunicación
At Pool de Comunicación we provide all communication services. Because we know how important is time for your company, we manage your communication and marketing needs as our own external department. We carry out services adapted to the real world because we know the industrial work and we adapt to your needs for time and results. From Pool de Comunicación we also help you to develop the tools to interact with the company's audiences and to interact with them through the most appropriate Social Networks such as Twitter, Linkedin or Facebook. Marketing planning and management in Social Networks. https://pooldecomunicacion.es/servicios-de-comunicacion/marketing-digital-3/